The second edition of Cairo Water Week is underway in Egypt. The five days event was last Sunday launched by Egypt's minister for irrigation...
Africa50 is set to develop a hydropower plant in Madagascar in a new joint partnership....
The Gambian government and the West African Power Pool (WAPP) have launched a process to...
The construction of Uganda's multibillion Fuel Storage and transport system is well underway at 70...
The UK Climate Investments Impact fund (UKCI) in partnership with H1 Holdings has announced an...
West African Gas Pipeline Company Limited (WAPCo) has begun a 'historic' transportation of natural gas...
The construction of Kenya's longest underground tunnel - Northern Water Collector Tunnel - is underway...
Understanding features and benefits of slurry submersible pumps specific to a dewatering application is paramount. This is because pump features and benefits may differ...
An automatic tank gauge (ATG) is an electronic device, whose function is to monitor the fuel level in the tank over a period of...
Egypt's KarmSolar is seeking financial partnership from several Egyptian and international financial institutions to raise US $61.5m. The funds will go towards the firm's...
Robin Briggs has been appointed Managing Director of engineering components distributor - BMG – part of the Engineering Solutions Group (ESG) business segment of...
Kenya Electricity Generating Company (KenGen) has won a US$52 million tenders to drill geothermal wells in Ethiopia, marking the second win in the landlocked...
Etihad Aviation Group will fund the construction of 30 water wells in three African nations to assist in easing a critical shortage of clean...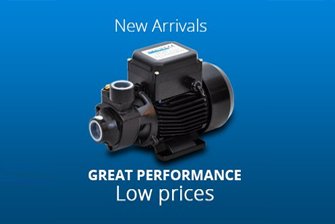 South Africa minister for energy, Jeff Radebe, has urged the country to consider nuclear as a clean energy source that can be part of...
Atlas Copco Power Technique has recently introduced several machine, rental and service focused services and products at Alexandra Palace, London. Dewatering pump technologies exhibited...
Oil and gas firm, Shell Petroleum Development Company (SPDC), has disclosed its plans to invest over US$15 billion across several oil and gas projects...